Key results
Insights into machine-level energy consumption
Yearly savings of €7700
Insights into standby power losses
What the customer wanted
As coordinator of the technical department at GEA Refrigeration the Netherlands N.V, Ruud Heuvel, is responsible for the maintenance and management of the production plant and related utilities. 'We have an industrial plant with a lot of electrical equipment, so it is important to optimise our energy use and to prevent unnecessary energy losses. We executed some energy audits in the past, but they gave little insight into the saving potential and standby power losses. Sensorfact offers a solution that provides these insights'.
Solution for the customer
After selecting the most interesting machines, we installed several energy sensors at, among others, machine tools, spray booths, and drying cabins. 'The main reason we decided to work with Sensorfact was to get more insight into the break-down of energy consumption. The installation of the hardware is straightforward. The received data is easy to interpret by using the Sensorfact software.'
The result
'We achieved our main objective of purchasing the Sensorfact solution, which was to get an insight into machine-level energy usage. The data is, amongst other things, used for creating management reports. Furthermore, we found out that some of the machines were turned off unnecessarily. These insights saved us €7700 annually. We have already received two years of valuable information related to our energy consumption. We expect that Sensorfact will keep delivering their added value in the coming years.'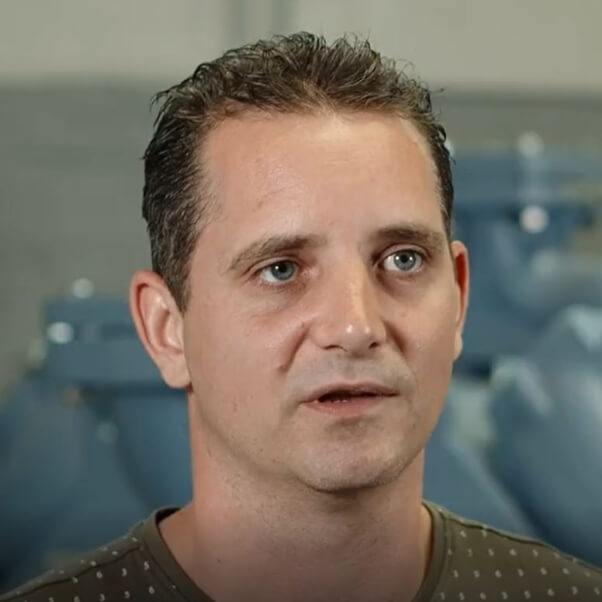 Ruud Heuvel
|

GEA
Coordinator Technical Department
"I am really satisfied with the collaboration. We have already received two years of valuable information about our energy consumption".