Key results
Ability to compare and benchmark machines
Saving opportunity of €22K
Alerts to prevent energy waste

The need
Thomas Rütten, General Manager at Neusser Formblech GmbH, presumed there would be opportunities to save energy within their plant. He wanted to gain insights on potential savings by comparing machines and benchmarking performance, as well as reducing standby power.
The solution
Neusser Formblech used our smart sensors to collect data on machine level. We implemented 20 smart sensors that were installed on different machines such as laser-cutters, press brakes, fans and evaporators. After installation, 79% of their total energy consumption was being measured.
After building a dataset, Sensorfact's energy consultants investigated various saving potentials such as preventing energy waste by reducing standby power consumption, reducing startup times for the ovens and fixing compressed air leakages.
Additionally, we enabled the Alerts feature, which can be set-up in the online dashboard and consists of several rules to detect energy waste and machine failure. When enabled, Alerts send real-time notifications when consumption differs from the expected situation. 
The results
After analysing energy waste during production hours we identified a saving potential of €12.000, as well as some minor savings outside production hours. Additionally, we calculated that resolving the compressed air leakages would result in savings that accumulated up to €10.000 per year, making a total of €22.000 of potential savings.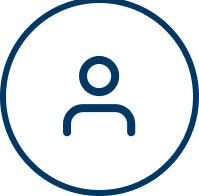 Thomas Rütten
|

Neusser Formblech
General Manager