Energy management plastic industry
What we can offer you
Data
Receive real-time data on the energy consumption of your machines with our wireless clamp-on energy sensors. The data can be accessed via the Sensorfact software. It is plug and play without downtime.
Insights
Get clear insights into your energy consumption on a machine level. Monitor the energy flows, create an energy balance, or export your data to calculate your energy cost-price.
Savings
Easily implement your energy savings. Receive actionable and data-driven energy saving advice by our Energy Consultants, find the right suppliers and get discounts on saving investments.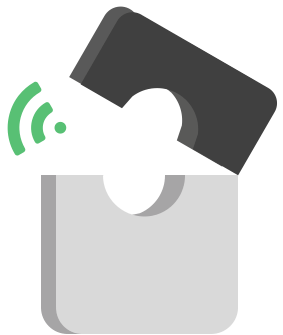 Technology
Sensors measure the energy consumption on a machine level every 30 seconds. The data is sent wirelessly and securely via a bridge to the Sensorfact software. Algorithms are used to identify and quantify the savings opportunities and to track the progress of the implemented savings.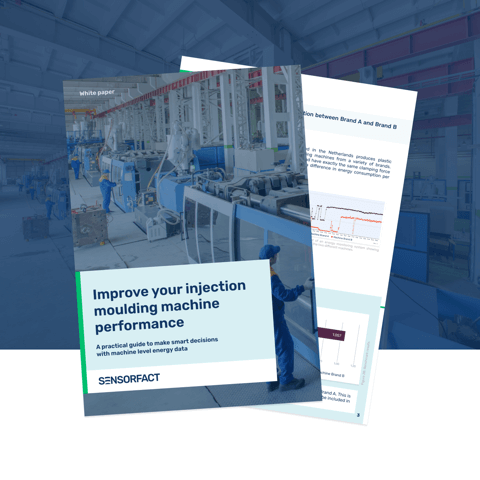 A practical guide to make smart decisions with machine level energy data
Are you interested to learn more about Energy Management in Plastic Processing?  The injection moulding process is the largest energy consumer at any site, led primarily by the Injection Moulding Machine (IMM). This white paper explains three real cases where energy data is used to make smart investment and operational decisions:
– Old versus New: Does the new injection moulding machine use less energy compared to the old one?
– Brand A versus Brand B: What is the difference in energy consumption between Brand A and Brand B producing the same product?
– Small versus Large: Which machine should we choose to produce our product?
Directly schedule a demo
with an industry expert
Interested to start saving energy? Book a web demo with one of our industry experts. During the demo we will show you the hardware, software and services Sensorfact offers to reduce your energy usage. You can directly schedule the demo in our agenda. Simply arrange a time that suits you. Already convinced about the solution? You can also directly request a quotation.
Trusted by the plastic industry